Welcome to the the Digital British Islam project, funded by the ESRC. If you are looking at this post, the chances are you may already have some interest in the manifestations of Islam and Muslims across digital media, specifically in the context of the UK. It is an intricate, complex and highly networked zone of influence. This project wants to capture that activity and analyse it, with a specific focus on religious authority comb agenda and politics. Inevitably we will be crossing over into lots of other areas as well. It is that sort of subject!
This is the first project that has attempted to develop a granulated perspective on digital British Islam, and it brings together a team with diverse but complementary interests and experiences. They will all be writing in this series of articles, which we have called Insights.
Many of these significant issues impacting on Muslims in Britain today have an online element to them, whether it is in social media discussions, information transmission, networking, and/or organisational elements. This factor was brought out during the COVID-19 lockdown, where many mosques, organisations and platforms paid greater attention to their online activities to maintain lines of communication across communities in the UK.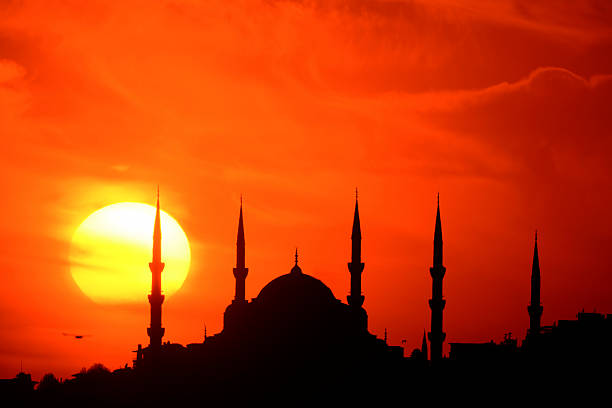 That online emphasis has not diminished. It operates across generations, from TikTok through to more conventional web-based activities. The reduced digital divide, better connectivity, increased digital literacy, and the ubiquity of content from multiple Islamic perspectives has informed the exponential growth in digital British Islam. How do we understand this? What is the impact on communities and individuals? What are the important drivers and themes that are informing the different types of discourse which appear online in relation to Islam?
These are not easy questions to answer and have already been the subject of different forms of research. However, we want to drill down and acquire a better understanding of the ways in which different forms of religious expression operate online, especially in response to different situations which are directly impacting Muslims in the UK. We are not just seeking to produce academic papers. The intention is to make this content widely available and public facing, presented in ways which avoid jargon and help to inform communities, as well as others wishing to explore the associated subject areas. We want to reach out to younger audiences too, with provision of some educational materials associated with online activities.
Join us on this journey and let us know your thoughts about research activities as they progress. We are already fully engaged in many aspects of our research across the team, located at UWTSD, Coventry University and the University of Edinburgh. It has been an exciting and intriguing, as we set up the different elements of our project, including archiving, the survey, participant diaries, interviews, workshops and many other elements associated with project. Our dynamic team has been working hard from different disciplinary perspectives to explore the different aspects of cyber Islamic environments as they relate to the UK. We have had to develop new methodological approaches to many aspects of this project, in some cases moving outside of our immediate areas of experience into new zones, which have required development of different research projects approaches. We will be sharing many of the findings that we have, not just in this series of insights, but in public facing activities, other online activities, and a variety of publications.
Whatever your perspective on how Islam and Muslims are mediated through digital interfaces, we hope that there will be something of interest to you as we develop this website, and take a deep dive into the myriad of activities which represent Digital British Islam.