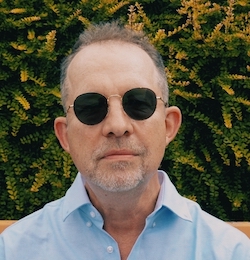 Professor Gary R. Bunt is Professor of Islamic Studies at the University of Wales, Trinity Saint David. He is Principal Investigator for the Digital British Islam project.
Gary's primary area of research is focused on Islam, Muslims and the Internet. He starting working in this research area in the 1990s, and has explored the various technological developments and their implications for Muslims of digital media across diverse issues and zones, monitoring in particular the impact on religious authority and identities. He has developed specific methodological approaches in this developing field of studies. Results of this work have included the books Virtually Islamic, Islam in the Digital Age, iMuslims and Hashtag Islam. His new book will be published in 2023. Gary worked as a Subject Coordinator with responsibility for Islamic Studies for the Higher Education Academy. Gary launched the Virtually Islamic website in 2000, which includes a blog and research resources. Gary is also Co-Investigator for the CHANSE Digital Islam Across Europe project.
Publications associated with Digital Islam (since 2015)
• 'Islamic Spirituality and the Internet', chapter in Bruce Lawrence and Vincent Cornell (editors), Wiley-Blackwell Companion of Islamic Spirituality, (Wiley-Blackwell, 2022)
• 'The Net Imam Effect: Digital Contestations of #Islam and Religious Authority.' Chapter in) Cyber Muslims: Islamic Digital Media in the Internet Age. Robert Rozehnal (editor) (New York & London: Bloomsbury Press, 2022)
• 'The Qur'an and the Internet', chapter in The Routledge Companion to the Qur'an. Daniel A. Madigan and Maria M. Dakake (editors) (New York, Routledge, 2022)
• Hashtag Islam: How Cyber-Islamic Environments are Transforming Religious Authority (Chapel Hill: University of North Carolina Press/New Delhi: Pentagon Press, 2018). Turkish translation: Heştek İslam: Si̇ber-İslami̇ Ortamlar Di̇ni̇ Otori̇teyi̇ Nasil Dönüştürür? (trans. Mehmet Ali Başak & Aziz Akkaya) (Van: Adab Yayınları, 2022).
• 'Is it possible to have a 'religious experience' in cyberspace?', chapter in Bettina E. Schmidt (editor), The Study of Religious Experience (Sheffield: Equinox Publishing, 2016)
• 'Social Media and the Internet', in Macmillan Encyclopaedia of Islam and the Muslim World, Richard C. Martin (editor), (New York: Macmillan Reference, 2016)
• 'Decoding the Hajj in Cyberspace' chapter in The Hajj: Pilgrimage in Islam. Eric Taglicozzo and Shawkat M. Toorawa (editors) (Cambridge: Cambridge University Press, 2015)
Social Media
Twitter @garybunt
Facebook Research Page
Orchid ID