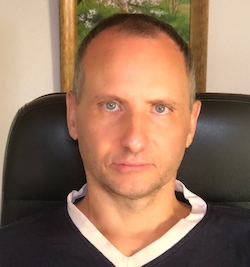 Professor Frédéric Volpi is Chair in the Politics of the Muslim World at the University of Edinburgh where he is also Director of the Alwaleed Centre for the Study of Islam in the Contemporary World. He is Co-Investigator for the Digital British Islam project.
He earned his PhD from the University of Cambridge in 2000. Before joining the University of Edinburgh in 2018, he was based in the School of International Relations at the University of St Andrews. He has also taught and researched at the University of Sussex, the University of Bristol and Sciences Po., Paris.
Frédéric's research focuses on the processes of democratization and authoritarianism in the contemporary Muslim world, the role of Islamist actors in social and political mobilizations, the construction of the discourse of political Islam, and in the contemporary regional and transnational dynamics of North Africa and the Mediterranean region.